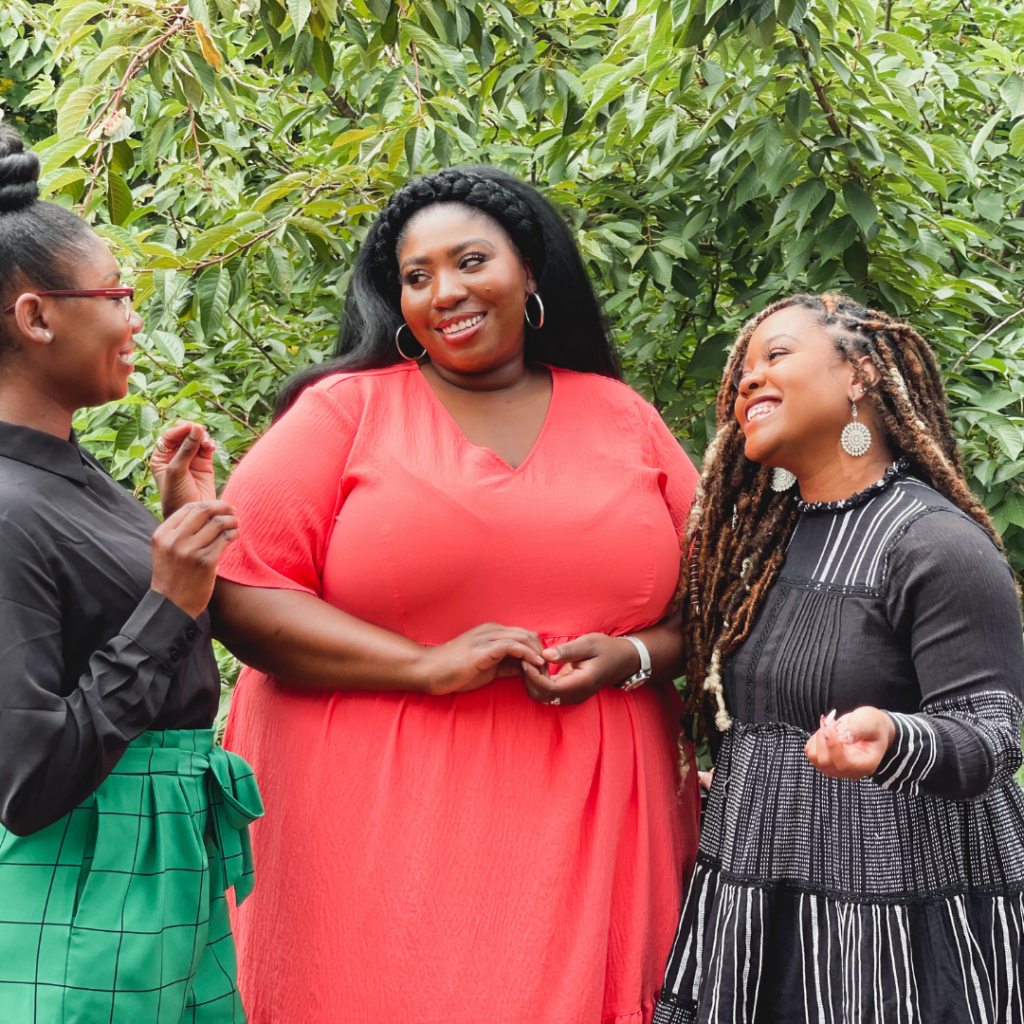 I believe that women are extraordinary beings designed by God to do amazing things in the world.
Unfortunately, too many women don't believe that. They doubt themselves; they doubt that God has a plan for their lives, and they doubt that they can actually make their dreams a reality.
That doubt has a cost and it's much for you to pay.
So, today, I'm pulling back the curtain on why you have doubts about your dreams coming true, and what you can do to overcome them.
Let's start with a question – "Why do we doubt ourselves, our dreams, and even God?" Well, there are a lot of different reasons why doubt shows up in your life. Some may even seem valid, others not so much.
But in either case, you won't stand a chance of overcoming these doubts if you don't acknowledge them and then come up with a plan for overcoming them.
Where Does Doubt Come From?
But before I talk about the reasons why you doubt, let's answer this question – "where does doubt come from?"
This is an easy question to answer.
Doubt comes from the deceiver, the father of lies, and the enemy of your soul – Satan.
1 Peter 5:8 says, "Be sober-minded; be watchful. Your adversary the devil prowls around like a roaring lion, seeking someone to devour."
The devil is on his job 24/7 and that job is to devour you, your dreams, your calling, and your relationship with God. He'll use anything he thinks will get the job done. And if you're someone who struggles with ongoing doubt, he'll try to use that to devour you.
Everyone has doubts about something sometimes, but what I'm talking about right now, is a lifestyle of doubt – doubt that overtakes your mindset, your heart, and your actions. That doesn't come from God.
So, let's take a look at seven common reasons why you might doubt yourself and your dreams.
#1 – You Don't Know What to Expect
I've often shared the story of when I first retired years ago and started my online ministry, I had lots of doubt.
I doubted if I was really hearing from God.
I doubted the technology and the whole online way of doing things.
But when I really thought about it, all of my doubt came down to a fear of the unknown.
When you're starting out on a new venture, even one you believe God is calling you to, you can't possibly know everything about it. There are a lot of unknowns that can make you uncomfortable or even fearful. And that fear then turns into doubt.
If you don't think you can do it and don't put yourself out there, you don't have to face those unknowns. But that's no way to live your life. The truth is that there's no possible way to know everything that's going to happen when you step out in faith. Yes, you can prepare, but there will always be unknowns.
The key is to find a way to say yes anyway and figure it out as you go along – pray, get wise counsel, and look at all the reasons why you should say yes.
2 Corinthians 5:7 reminds us that we walk by faith, not by sight.
That's faith in God. You're never going to know everything that's going to happen. Only God does. Because if you did, you wouldn't need Him. God wants to be in relationship with you, through Jesus Christ.
So, step out in faith, trusting that He knows what's best for you.
#2 – Your Past Catches Up with You
There are lots of stories in sports about athletes whose pasts have caught up with them. One of the most famous ones is about Lance Armstrong the American cyclist.
Lance Armstrong's story looks like this:
He was the only rider to win seven Tour de France titles. (1999–2005)
He was later stripped of all his titles after an investigation revealed that he was the key figure in a wide-ranging doping conspiracy while he won his Tour victories.
The United States anti-doping agency found that he was at the heart of the most sophisticated doping program in the history of sport.
The agency also found that not only was Armstrong a serial doper – an accusation that had been made many times before – but he bullied other team-mates into taking performance-enhancing drugs, shunned those who refused, and engaged an entourage of doctors and supporters in a long-running cover-up.
Luke 8:17 reminds us that, "For nothing is hidden that will not be made manifest, nor is anything secret that will not be known and come to light."
Most of us probably don't have Lance's particular skeleton in our closets, but there might be some things we don't want anyone else to know about.
It would be great if we all had perfect lives without problems or issues. But that's just not the case.
We all come with our own history and our own baggage. And some of those past experiences can lead to doubt.
Maybe it's a failed relationship that makes you think you're just not cut out for a long-term commitment like marriage. Maybe it's an incident with a boss or co-worker in a past job that makes you hesitant to try out for the promotion. Or maybe it's something completely different.
Each of us has a past and that past leaves scars. Some are deeper than others, but they can all undermine your confidence and lead to doubt. Realizing that is the first step towards overcoming that doubt and with it your past with all its baggage.
Psalms 103:12 says, "As far as the east is from the west, so far does he remove our transgressions from us."
When God forgives, He truly forgives and forgets. He doesn't hold that thing against you that happened in the past.
And you shouldn't either.
When you accepted Christ, you became a new creation. Old things have passed away and you are new. Walk in that newness and don't let the doubt that comes from past mistakes influence the future God has for you – go after those dreams He's put in your heart.
#3 – You've Been Told You Can't Do This
I can still remember at 12 years old, telling my parents that I was going to law school. My mother was excited – she encouraged me; and told me I could do anything I put my mind to.
My father, on the other hand, didn't have anything good to say.
I had been an A student all my life, but he felt I didn't have what it took to go to law school, graduate, and pass the bar exam.
I could have believed him and given up on my dream – but I didn't.
We're social creatures, brought up in a social environment. We all have families that can look very different. But from an early age, we've learned to listen to what those around us have to say.
Many times, we've paid attention to our parents, parent figures, mentors, teachers, and people of authority. We've learned to listen to them and take their advice most of the time. And so, it's only natural to doubt yourself and your decisions when one of those people you look up to tells you that you can't do something.
Sometimes the advice is wise counsel. But sometimes it's not.
The key is to learn the difference and realize that part of growing into the woman God created you to be, involves trying things even when your "elders" advise against it. Because the truth is, they aren't always right.
There are things in your heart and soul that God only whispered to you. Everyone won't understand that. They may truly love and care about you, but everyone won't always agree with you.
Prayerfully keep moving forward with your dreams if that's what God is telling you to do.
I have a simple process I use when it comes to taking advice from other people.
Is this someone who loves and cares about what happens to me?
Has my past experiences with them confirmed that they give wise counsel?
And is what they're saying lining up with God's Word?
If the answer to any of these questions is no, then I refuse to allow their words to sow doubt in my life.
That's the time to rely on Philippians 4:6: "Do not be anxious about anything, but in everything by prayer and supplication with thanksgiving let your requests be made known to God."
Trust the Lord and what He says you can and can't do. He designed you with a calling that is unique to you. And He made sure that you would have the gifts you need to carry out that calling. Remember that when someone tells you that you'll never see your dream come true.
I had a client once, who was afraid of everything.
Some fear is beneficial, but she was afraid of taking a trip, for example, because she felt that the plane could crash and all of the passengers would die.
Her fears were so bad, that her 6-year-old son started hiding in closets and not wanting to go anywhere because of his mother.
She had allowed fear to cripple her and she gave up on her dreams and her calling.
But her son was the catalyst that finally got through to her.
Sometimes you're just plain scared – the world can be a scary place.
Fear can be a strong motivator for doing nothing and not taking any action. In other words, it can stop you in your tracks.
But guess what?
When you let that fear rule you, you lose any chance you have for positive change – and you give up on your dreams. Isn't it worth doing something despite the fear if you have a chance of getting what you really want?
Isaiah 41:10 says, "So, do not fear, for I am with you; do not be dismayed, for I am your God. I will strengthen you and help you; I will uphold you with my righteous right hand."
And Psalm 56:3 reminds us that when we're afraid, we can put our trust in God.
You don't have to operate in fear.
#5 – You Doubt Your Worth
How many women do you know, who are strong, smart, and driven, but they feel like imposters?
Or what about the woman who is absolutely stunning, but believes that she isn't attractive at all?
How about the woman who believes that her dreams don't even matter?
Any woman who allows herself to be treated less than the masterpiece God created her to be usually has low self-worth issues.
When I say, "self-worth," I'm not talking about self-absorption, self-centeredness, or selfishness.
Self-worth means you know who you are in Christ. You understand that a woman's worth doesn't come from self but from your relationship to God through Jesus Christ. It has nothing to do with how you look, your dress size or how much you weigh.
You have worth because:
You are a child of God. – Romans 8:16
Jesus loved you so much that He gave His life for you. – John 3:16
You are God's masterpiece – there is no one else on the planet like you. – Ephesians 2:10
God has written a love story just for you and you can read it every time you pick up your Bible. Because you belong to Jesus, you have worth beyond measure. Never allow the devil or anyone else to make you think otherwise.
#6 – You Don't Think You're Good Enough Yet
LinkedIn did a study in 2019 to see if a common belief about women and men applying for jobs was a true fact.
Research shows that in order to apply for a job, women feel they need to meet 100% of the criteria while men usually apply after meeting about 60%.
LinkedIn concluded that this common statistic was in fact true.
Women held themselves to a higher standard, whereas men believed that if they were at 60%, that was good enough.
It's normal to think that you don't know enough yet, or that you aren't experienced enough yet for a task, a job, or a position.
When you take a new job or try something new you may not be as good at it as you'd like to be at first. That's because you haven't tried it yet and you're lacking the experience. It's normal to doubt you can do new things when you first start out.
The important key is to try things anyway, get some experience under your belt, and get better at what you're doing.
The goal is not perfection – it's excellence. Give yourself some grace and do the best you can in the most excellent way that you can.
There's a common saying that God helps those who help themselves. That's so untrue – God helps those who know they can't help themselves.
When you need God's help because you think you're not good enough yet, remember Psalm 86:1: "Hear me lord and answer me for I am poor and needy. "
And that's why you're good enough right now.
#7 – You're More Comfortable Where You're at Right Now
When I'm asked why I became a Life Coach, I have a simple answer.
God has called me to help women and girls know who they are in Christ, so that they can live their purpose, calling, and assignment.
I want to encourage, inspire, and motivate women and girls to shoot for the stars and go after the dreams God gave them.
I want them to know that they don't have to settle for the status quo.
And I want them to believe with every ounce of their being that they can use their God-given gifts, talents, and abilities to be the woman God designed them to be.
When I see a woman or girl not using her gifts to be that person, I encourage her to step out of her comfort zone. It's all too common for people to get too comfortable in their comfort zone – despite the fact that they don't really like it there.
People will often use doubt as an excuse for going after their goals, hopes, and dreams.
But here's the thing. You have a choice to make.
Will you stay comfortable where you are now, or are you ready to get a bit uncomfortable, face your fears, and challenge the unknown?
As nice as it is to stay comfortable, it'll eventually get boring. And remember, dreams don't come true in the comfort zone.
All those dreams, goals, and plans you have, require you to get uncomfortable if you want to make things happen.
Remember the story of Abraham. God had promised him that he'd be the father of many nations.
However, Abraham couldn't stay in his comfortable home and surroundings. God told him that he would have to leave that place and go to another if he wanted to receive all God had for him. So, Abraham went – and it wasn't an easy journey. But he obeyed God and because of that obedience, he was blessed beyond anything he could have imagined.
Is there something God wants you to do, but you doubt that you can?
It's okay to doubt, as long as you don't allow it to stop you from doing what God's called you to do and what you want to do. Dreams come true outside the comfort zone.
Conclusion
These aren't the only reasons why people may doubt themselves and their dreams, but it's a good list to start.
We each come from different backgrounds and have lived very different lives. As a result, we've developed doubt for different reasons.
The ones I've shared here are, however, some of the more common ones. And while they may not describe you and your circumstances perfectly, they should give you a good idea of where your doubt is coming from. And, with that information, you can start to work towards silencing that doubt and listening to God through the power of the Holy Spirit who lives in you.
I'd like to leave you with Genesis 28:15: "Behold, I am with you and will keep you wherever you go, and will bring you back to this land; for I will not leave you until I have done what I have promised you."
When it comes to your dreams, you don't have to doubt them – doing so has a high cost that you don't want to have to pay. Because when you operate in a mindset of doubt all the time, you will doubt the purpose, calling, and assignment God has for you. Your dreams are a big part of that.
It's impossible to be the woman God called you to be and do the things He has purposed you to do if you allow doubt to run your life. So, don't doubt yourself or your dreams. All things are possible with God.