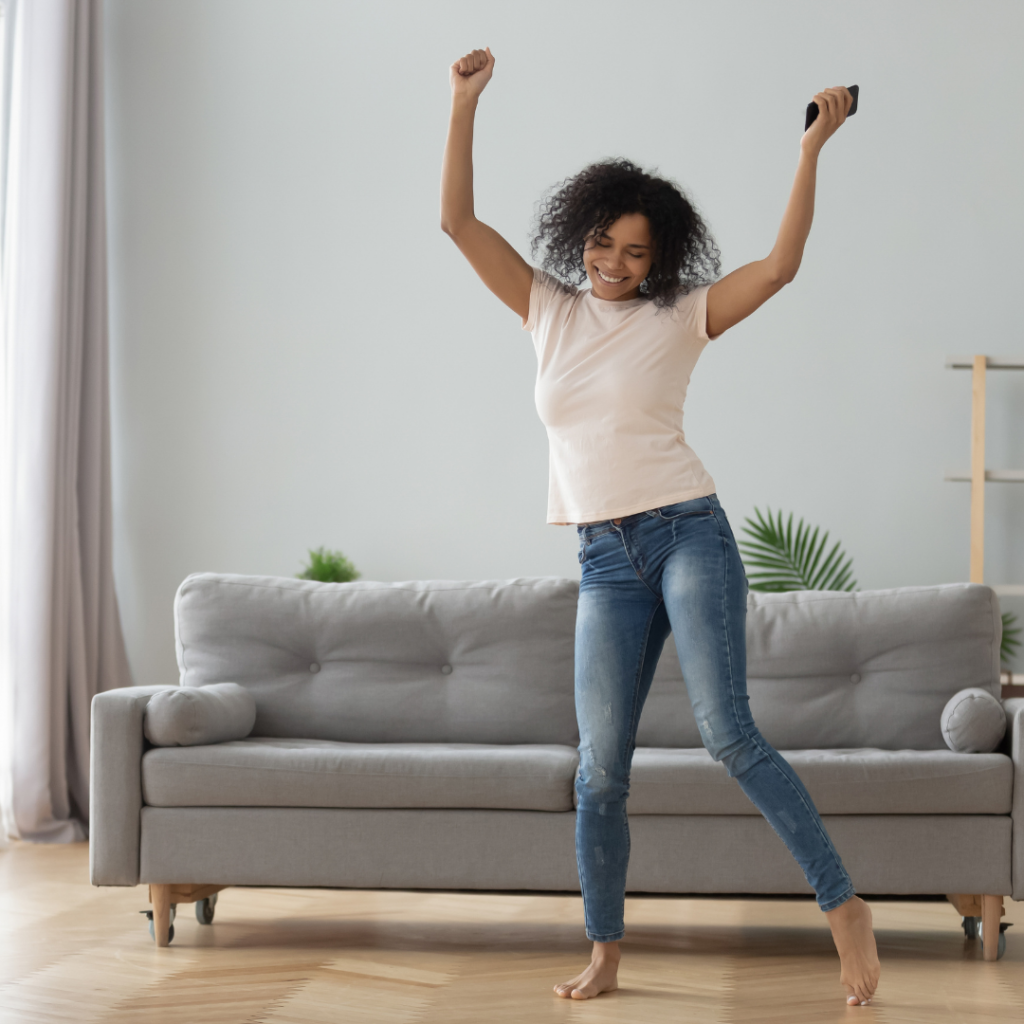 Let me begin with a story about a former client of mine, Lisa.
Lisa was like many of us, living a life that appeared successful on the outside. So, she had this good job, a loving family, and a supportive church community.
But deep inside, she felt a sense of emptiness and restlessness. She knew there had to be more to her life than the one she was living. Lisa had a heart that longed to serve God in a meaningful way, but she didn't know where to start. She questioned her purpose and calling, wondering if she had missed the call God had placed on her life.
That's when she decided to work with me.
During our time together, Lisa learned how important it is to understand her unique design. She started looking at her talents and passions and her gifts and experiences.
And she realized that God had gifted her with a heart for comforting others and a talent for listening. It was like a light had been switched on – her whole face lit up. She understood that her unique design was a part of God's plan for her life.
So, I advised Lisa to earnestly pray about her next steps.
And then the day came when she took her first courageous step. Scared and with a heart full of faith, she volunteered to lead a support group in her church for people facing challenges similar to the ones she had overcome. She realized that her journey of healing and growth could be a source of hope and encouragement for others.
Today, Lisa's life is a testimony to the power of discovering your God-given path. She is lit up with joy, purpose, and fulfillment, all because she took action on the teaching I'm about to share with you. So, let's talk about how like Lisa, you can go from not knowing your God-given path to knowing it without a doubt.
Here are 5 keys to that discovery.
Key #1: Understand Your Unique Design
Your first step on this journey of discovering your God-given path is to understand the unique design God has placed within you. Remember, He knit you together in your mother's womb with a specific calling.
Psalm 139:13-14 says, "For you created my inmost being; you knit me together in my mother's womb. I praise you because I am fearfully and wonderfully made; your works are wonderful; I know that full well."
Generally, we hear a lot about not thinking too much of ourselves. But the flip side of that is not recognizing the unique and distinct way that God has designed us. This seems to be an especially big problem for women.
We forget sometimes, just how fearfully and wonderfully made we really are. Think about this – you are different from anyone else on the planet. That's the way God made you.
Tips:
Think about your natural talents, passions, and experiences.
What activities make you lose track of time?
These are often clues to your God-given design.
Steps:
Make a list of your talents and passions.
Reflect on how you can use these gifts to serve others.
Seek input from friends and mentors on your unique strengths.
Key #2: Seek God in Prayer
Once you understand your unique design, the next step is to seek God in prayer. Because it's through prayer that we align our hearts with His will.
Proverbs 3:5-6 says, "Trust in the Lord with all your heart and lean not on your own understanding; in all your ways submit to him, and he will make your paths straight."
As a Life Purpose Coach, there have been times that I'm in conversation with a woman and she is so impressed with someone else's gifts and the way she's showing up in the world, that instead of admiring her and supporting her, this other woman wants to be her.
But here's the thing – God's will for your life may be something totally different. That's why prayer is so important. Because that's how you discern what God's will for your life really is.
We can do things on our own, and even be successful at it. But if it's not God's will for us, there's an emptiness inside of us that we can't fill.
Tips:
Imagine you're at a crossroads in life – a career change, a business change, a relationship decision, or a big move.
Take that to God in prayer, seeking His guidance.
Steps:
Set aside dedicated time for prayer and reflection.
Ask specific questions and listen for God's voice.
Journal your thoughts and any impressions you receive.
Key #3: Study God's Word
To discover your God-given path, you have to immerse yourself in His Word. The Bible is our ultimate guide, revealing God's character and His purposes.
Psalm 119:105 says, "Your word is a lamp for my feet, a light on my path."
Now, when I say study God's Word, I don't mean just reading a few verses, here and there. When you immerse yourself in the Bible, you're strategic about how you read and study it.
One way to do this is the SOAP method. SOAP is an acrostic for:
S: Scripture – Write out the one verse that spoke to you the most.
O: Observation – What captured your attention as you read this passage? Did God speak to you as you were reading? What did you learn?
A: Application – What part of this scripture can you apply to your life? What will change if you do?
P: Prayer – Ask God to give you a clear understanding of this scripture. Ask Him to help you apply it to your life. Pray the scripture over yourself
Tips:
Consider the story of Esther.
She embraced her purpose and calling in a time of crisis, ultimately saving her people.
Steps:
Commit to regular Bible study – start with the book of Esther.
Identify stories and verses that resonate with your journey.
Seek wisdom from mentors who are rooted in God's Word.
Key #4: Listen to Wise Counsel
Sometimes, we need guidance from others who are spiritually mature and have walked similar paths. Seek out mentors, coaches, and counselors to help you discern God's calling.
Proverbs 15:22 says, "Plans fail for lack of counsel, but with many advisers, they succeed."
Sometimes, other people can see things in you that you don't see. Give them an opportunity to bless you with their wisdom.
Now, I have to give a caveat with this one. Please don't ask any old body. Not only should this be people who are spiritually mature and may have travelled a similar journey, but they should also be persons who support you, cheer you on, and believes in you.
The Bible says not to cast your pearls before swine. Don't invite swine into your journey.
Tips:
Think about a person you admire for their faith and wisdom.
Reach out to them for counsel on your journey.
Steps:
Identify potential mentors, coaches, or counselors.
Prepare questions and topics for discussion.
Act on the guidance you receive in faith.
Key #5: Taking Courageous Steps
Don't be afraid to take courageous steps towards your God-given path. Faith means stepping into the unknown.
Joshua 1:9 says, "Have I not commanded you? Be strong and courageous. Do not be afraid; do not be discouraged, for the Lord your God will be with you wherever you go."
God is always with you. And if you ask Him to, He will order your steps.
Tips:
Consider Ruth's bravery in leaving her homeland to follow Naomi.
God blessed her faithfulness.
Steps:
Identify one courageous step you can take today.
Trust that God will be with you every step of the way.
Stay open to His leading and adjustments in your path.
Conclusion
People like to say that knowledge is power. But I believe that knowledge becomes powerful when you do something with it. You have to take action if you want to change anything about your life.
So, I hope these five keys have ignited a fire within you to pursue your God-given path with purpose and passion. Never forget that your life has incredible value in the Kingdom of God.
So, which key are you putting into action today?
Understanding your unique design.
Seeking God in prayer.
Studying God's Word.
Listening to wise counsel. Or…
Taking courageous steps.
Where you start isn't as important as you actually starting. Pick one and focus on that one, then move on to the next one. Just take action!